HAPPY FRIDAY LOVIES! I'm seriously doing a happy dance right now. My Mom and I headed out bright and early in the morning to warehouse sale of home items. I'm keeping my fingers crossed that I find some good stuff! I thought I'd share a few things I've been loving lately..
+
Fleece Wrap Cardigan
from Nordstrom- These are currently on sale. I bought one and fell so in love with it that I'm buying a few more. My coworkers all commented on my new sweater and several actually bought them as well. It's soo soft and comfy.

+
Ugg Slippers
- I finally made a decision and bought these in black. I LOVE them. Super comfy and keep my feet warm. I will recommended going up a size especially if you're inbetween. I usually wear an 8 or 8.5 and I got a size 9.

+
J Crew Tassle Trim Top
- I bought this in black since they are sold out of my size in blue. I mean $17!? I really need some new tops/sweaters and this is definitely the right price.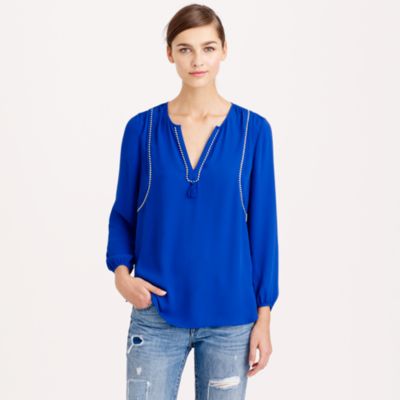 +
Tarte Lights, Camera, Lashes 4 in 1 Mascara
- I bought this by default but I'm loving it! Ulta had some really good black Friday deals. I had planned to purchase the Urban Decay mascara on sale for $20 but it was sold out. So I asked the sales clerk about Tarte. It was also $20 and included a lip gloss, and lash extenders. I just started using this and I love it! The lipgloss is nice too. The lash extenders aren't my thing and with allergies and contacts they seem to be more trouble than they're worth to me but seriously.. try the mascara!

+ Date Nights!- My Hubs and I decided to have a date night last night. Sushi and a movie! He got to pick the movie. He went with American Sniper. Spoiler.. it's very sad! Glad we decided to go on a Thursday night because the theatre was still packed, I can only imagine how crazy it will be tonight.


Have a Fabulous Weekend Lovies!