Happy Friday Lovies!
We have a crazy busy weekend ahead with the boys' baptism and lots of family time. I haven't done a Five on Friday in awhile and thought it was about time. Here are a few things I've purchased/debating over..
1- These
beauties came home with me last weekend. I've tried sooo many brands of white jeans lately and these have been by far the best fit for me. Even better, I had Belk giftcards to cover all but $7 of these! Score!!
2-
I found these in the dollar bins at Target thanks to
Cait @ Home Sweet Ruby
. I can't wait to plant some herbs and you can't beat the $3 price tag!
3-
This cover-up
was delivered last week after seeing
Caycee @ Hanging with the Hewitts
post about it. I was totally down with the $12.99 price tag. I thought the fabric would have been a little thicker. It's a bit thinner than I would have liked but for the price.. I'm going to keep it. I don't see the point in spending a lot on something that is going to have sunscreen, sweat, and lord knows what else on it.
4-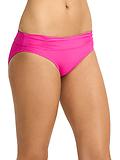 Has anyone tried these
Athleta separates
? I want a tankini this year and I want something simple. If not, anyone have any suggestions on something like this? I'd APPRECIATE IT!!
5-
These little fans
will be perfect for the boys in the stroller or at the beach this summer. I'm DYING for summer to get here!!
Have a wonderful weekend Lovies!!