Hi Lovies!
Hope everyone is having a good week! Now that the weather is hopefully going to be staying warmer around these parts, I'm looking forward to getting back into some kind of workout/walking routine again. One of my biggest down falls with working out and trying to lose weight is snacking. After working out I used to just grab anything I felt like and sometimes that included ice cream, cookies, and other crap that basically just destroyed anything good I just did for my body. As I've gotten a bit older, I've learned to
snack a little better
. I was excited to hear that
Nuts.com
is looking to highlight bloggers' favorite
high protein snacks
. They are the perfect snacks to refuel your body after workouts and to keep you feeling full and satisfied- that's an important to me! Keeping myself healthy and re-energized is top priority when chasing after two 6.5 month babies! They keep me on my toes these days.
-
Dry Roasted Edamame
- This is seriously one of my go to's. I keep these at my desk at work.
-
Roasted Cashews
- These are great because I can just grab and go. They also have a spot at my desk.
- Peanut Butter and Bananas- I started this weird craving when pregnant with my boys and I still love this snack. See my pregnancy craving post. I still love this minus the chocolate milk!
-
Teriyaki Beef Jerky
- I will be the first to admit that I used to think that beef jerky was gross. I had actually never tried it when I said but the looks of it completely turned me off. My husband used to constantly talk about how great it was. So finally one day, I caved and it's really good. It actually is a satisfying snack and packed with protein.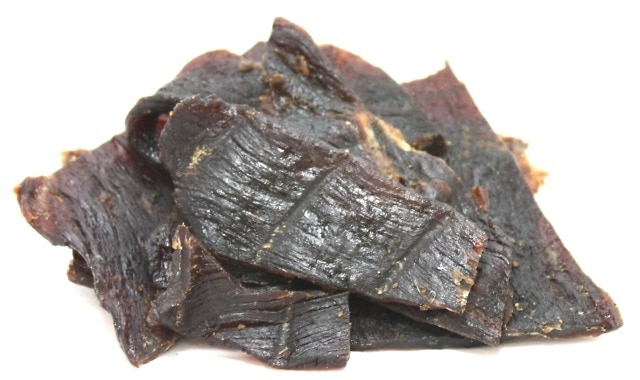 -
Trail Mix
- I have ALWAYS loved trail mix. Even in college I would carry this stuff around in my backpack for a quick snack. I also love that I can just throw it in purse or bag whenever I just need a few bites. The M&M's are definitely a pick me up of chocolate for this chocoholic over here!
What snacks do you tend to eat? I would love to hear some new ideas. Also check out nuts.com for their healthy snacks.
*This is not a compensated post. All thoughts and opinions are my own.*


Have a good day Lovies!!