It's sad that I've been counting down until Friday on a 4 day work week. Between 2 sick babies, a sick Mommy, and being out of town the past 2 weekends.. I'm SERIOUSLY looking forward to a weekend at home. Hopefully everyone will be on the mend and a productive weekend. Here are my 5 thoughts for the week...
+ I'm just being honest but I don't get the off the shoulder tops. I do think they look cute on others but they aren't comfortable to me. I feel awkward in them. Maybe this is a sign that I'm getting old?!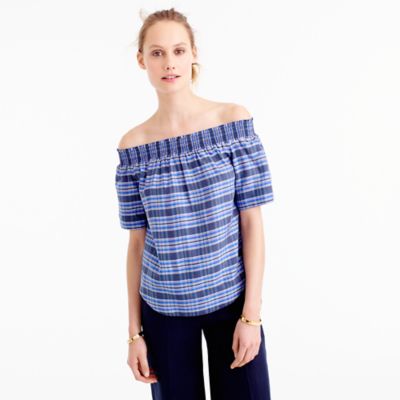 + Everyone and their brother keeps asking me if I'm on snapchat.. I haven't mastered instagram yet. Anyone want to give me a tutorial for dummy's real quick?
+ My beach bag ripped this weekend :(. I've had it for probably 4 years so I've gotten my money's worth. I had a scout deano bag. Now decisions.. what to get this time?
Another deano bag?
- I like that I can pile a BUNCH of stuff in there (hence probably the rip) and that's it waterproof. I don't like that the straps tend to be on the short side and that they aren't any inside pockets. I've considered
the bj style
and even
this Hayden Reis Ditty Tote
. Not sure if I'm in love with the colors/designs of the bags this year. I've heard so many good things about the Hayden Reis Bag because it's made of sailcloth hence no more rips but I just don't love the patterns. I need to love it for this price. I wanted a nautical theme of colors- not necessarily nautical patterns but navy, red, blue.. you get the idea. Thoughts? Others to consider? I would GREATLY appreciate it!
+ I'm already in planning mode for the boys 1st birthday party. I'm going with a Dr. Seuss- thing 1 thing 2 theme. Any ideas for activities for babies for a party? I have no clue how to entertain babies for a party so any input or ideas would be appreciated! It's going to be on October 1st so the weather is debatable temperature wise here in NC. Thanks in advance!
+ Happy National Donut Day! Click here to see where you can get free donuts. As if I need a reason to eat donuts.. Ha! Happy FRIDAY!!!